Apologetics on a LOT of topics:
Want to know the REAL history of the Bible? Do you want to know what Jesus REALLY taught? Do you want to know where science and faith intersect? Read on friends. The truth will set you free. Oh, and Jesus loves you!
These are Some of my Favorite Apologetic Web Sites with brief descriptions of what you'll find there and what the site says about itself. I do not agree with 100% of what these men say- Kreeft is a Catholic- I am not- and Craig is accepts Big Bang cosmology- I do not- but they still present a vast amount of useful information on many relevant topics, from the existence of God to the historicity of the resurrection of Jesus. Eat the meat, spit out the bones.
ReasonsForHope– Karl Kerby is a guy in a Hawaiian shirt who is the son of a professional wrestler. His ministry focuses on quick and easy to understand answers, including a look into the world view of popular media (tv, movies, videogames).
Most known for his short series of animations called DEBUNKED, he also gives great presentations, such as THIS ONE about a proposed Missing Link which got her own tv show. It's a REALLY great presentation because he uses a LOT of the video and web site which tried to sell this lemur as a pre-human, showing the lies and hypocrisy, and eventual admission of dishonesty from the evolutionists behind it all.
http://www.leestrobel.com/
You may have heard of Lee Strobel through the movie based on his life and journey of faith from atheist to Christian in the film The Case for Christ.
You'll find tons of short videos on his web site, on a wide range of topics from dozens of scholars. Like an educational YouTube of apologetic teaching. Topic include God and the Bible, Science, History, metaphysics, comparative world religions, and answers to critics and skeptics. A great web site- especially if you're not in the mood to read. If you are in the mood to read, pick up any of his The Case For books, like these.
http://www.josh.org
Josh McDowell Ministries- video, audio, and articles on the deity of Christ, the reliability of Scripture, and the historical fact of the resurrection in the context of the current culture to bring people into a vital, intimate relationship with Jesus Christ. His podcast is called Josh McDowell Ministries Messages.
Josh, like Lee Strobel and CS Lewis and many others, is a former atheist who took the challenge to follow the evidence where it leads and found Jesus at the end of the journey.
 Apologetics Press provides easy access to lots of answers to common questions, easy, questions, and difficult questions. They have an app, but then, who doesn't have an app today?
The way AP organizes their topics is really helpful, and makes finding an answer super simple. If you have questions or know someone who does, or if you want to know how to make a difficult topic easier to understand, check out AP.
http://www.bethinking.org.uk/
Resources to help you to understand, defend and communicate the Christian faith. Audio, articles, pictures, and a wide range of authors on a wide range of theological, scientific, and personal issues- including the reliability of the scriptures both as internally coherent and historically accurate. Just click on EXPLORE and pick a topic which interests you. Much like AP, Be Thinking does a good job of making topics well organised and easy to find. We recommend you check out this page: https://www.bethinking.org/is-the-bible-reliable/isnt-the-bible-full-of-errors
http://rzim.org/
Ravi Zacharias is the host of the radio/podcast Let My People Think and has authored many books. He travels and speaks on maters of apologetics and world view. This site has videos of him speaking at colleges and links to other material. Ravi Zacharias International Ministries is a global ministry that seeks to communicate the Gospel of Jesus Christ throughout the world. At its essence, apologetics is the art and science of Christian persuasion: communicating the relevance, coherence, and reasonableness of the Christian Gospel to skeptics, cultural influencers, and critical thinkers across the globe.
Ravi was raised in India, and was a Hindu before he met Jesus when he was a teen.
http://www.answersingenesis.org/
Founded by "Young Earth" Creationist and Australian born teacher Ken Ham, this web site is full of video, audio, and many scholarly articles on a vast range of scientific topics supporting the Biblical account of creation, and showing the weaknesses in "Naturalistic" theories of science. Curators of the Creation Museum:
http://www.creationmuseum.org/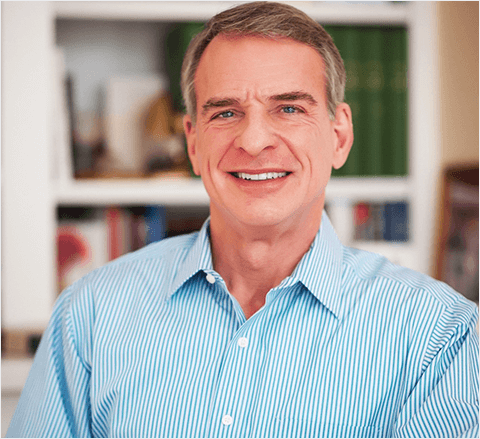 http://www.reasonablefaith.org
William Lane Craig is a powerhouse of Philosophy and debate who sends popular atheists literally running. He's faced down the biggest names in Anti-Christian media in debate after debate, spanking them like unruly children (so admitted one atheist reviewing a debate between Dr Craig and a popular atheist).
Dr. Craig defends the Christian faith, specifically the reasonableness of the Christian worldview and the historicity of the resurrection of Jesus. Dr. Craig does not dumb anything down, and is known for putting all of the arguments on the top shelf.
His website features Video, audio, and many written articles on matters of theology, philosophy, metaphysics, and worldview. There is a long list of questions sent in by readers of the site which he answers, articles on a range of related topics, and audio and video of lectures and debates. Reasonable Faith features the work of philosopher and theologian Dr. William Lane Craig in order to carry out its three-fold mission: to provide an articulate, intelligent voice for biblical Christianity in the public arena, to challenge unbelievers with the truth of biblical Christianity, and to train Christians to state and defend Christian truth claims with greater effectiveness. His youtube channel has many short clips on topic, and much longer lectures and debates.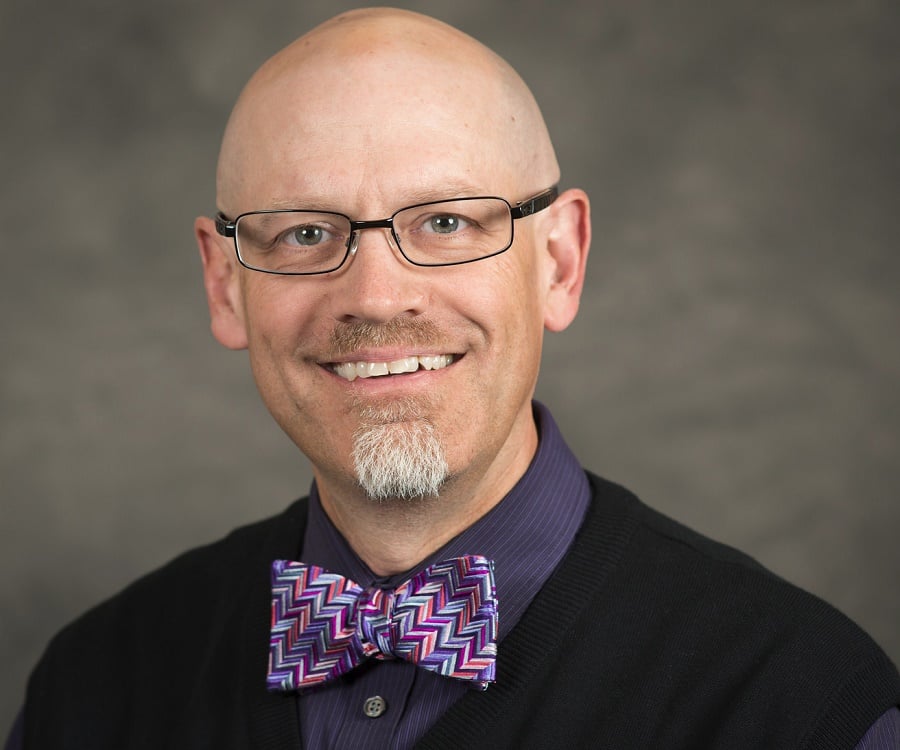 Dr James White of Alpha and Omega Ministries is a powerhouse of information and logic, covering a WIDE variety of topics, from the historicity of the resurrection and the reliability of the New Testament, to the Christian response to Islam, Mormonism, and Atheism, as well as in depth replies to the most popular skeptics and heretics of the day. He specializes in debates and is an intellect to be feared, on par with Dr Craig.
JP Holding of Tekton Apologetics is like a librarian on steroids when it comes to defending the Christian faith. He specializes in taking on skeptics and heretics specifically, but also addressed ideologies uniquely and with great research. His youtube channel is almost entirely snarky cartoons making fun of the many lies which get spread on the internet, and the liars who spread them. It's a blend of sarcasm, scholarship, and Loony Toons. If there's a popular YouTube atheist, odds are JP Holding has made fun of them in cartoon form.
CSLewisDoodle A youTube channel where in the works of CS Lewis are read and cartoons are draw in in to illustrate the concepts. Lewis makes difficult concepts clear- from the validity of miracles to the existence of God and Objective morals, and the cartoons make it come alive, especially for those of us who are visual learners. The sections from Lewis' writings are from professional audiobooks, and are always top notch.
http://www.veritas.org/
If there was a TED TALKS for Christian speakers, this would be it. The Veritas Forum is a collection of lectures and debates from professionals and experts in their fields (Including Ravi Zacharias, J.P. Moreland, and William Lane Craig) offered on college campuses, focusing on a Christian world view through a wide range of topics, from science and history to drama and music. Media downloads are available for free.
The Official Peter Kreeft Site
Peter Kreeft is a great philosopher who stands on the shoulders of giants. A lover of CS Lewis, GK Chesterton, Tolkien, surfing and all of church history, Kreeft tackles individual philosophers and their worldviews as well as culturally relevant topics from relativism to abortion.  His lectures are congenial and very educational, and his books are a wonderful introduction to the history of Western thought on both sides of the isle. Check out the free audio on his site to begin with.
His books titled "Socrates Meets…" are a wonderful introduction to various specific and influential philosophers. Instead of lecturing to you dryly about their work, Kreeft introduces you to them by presenting a dialogue between them and Socrates, as Socrates asks them about their work and makes them explain and defend it. Many of Kreeft's books are written in this scripted dialogue format, which makes for a much more entertaining, yet still very informative read on topics from relativism and abortion to sexuality and faith.
Socrates Meets Jesus is a stageplay based on a book by Kreeft by the same name. It's clever, insightful, and in a short time gets into the depths of modern thought and the rationality of faith in Jesus.
In short, Socrates finds himself as a modern American college where he dialogues with various modern Americans. The book is a wonderful read, funny and insightful, and the stage play is a funny yet gripping condensed version. Click the link to watch it on YouTube. For more from the guy who plays Socates in the production, check out Kevin O'Brien's work here on youtube. He's a great actor who uses comedy to teach.
Kevin O'Brien plays a host of characters on G.K. Chesterton: Apostle of Common Sense- a show celebrating the work of GK Chesterton. As I have said before, Chesterton and the makers of this show are Catholic, and I am not, thus I have my disagreements, but overall, Chesterton was a great gift to the entire Christian church, and he is well represented here. He makes whimsical sense of many parts of faith, and dismantles attacks against Christianity with a rapier wit. Once you fall in love with Chesterton, check out this evening with Chesterton as performed by the man who plays him on the Apostle of Common Sense.
Ronald Nash at Reformed Theological Seminary Go to I Tunes U and find the late, great Ronald Nash at RTS, and check out his courses on philosophy and history. He teaches several, and they are wonderful. Want to trace the history of thought within the church from its biggest names? Want to learn the worldviews which opposed the church for its entire history? Want to get a better grasp on philosophy- ancient and modern- from a guy who doesn't take himself too seriously? I recommend Nash- witty and clear. You will enjoy learning from him, and it's all free for download.
Inspiring Philosophy is a YouTube channel which deals with the deeper apologetic questions, philosophy, and alleged errors or contradictions in the Bible. Presented as easy to follow animated videos, this series will make you think.